Olympians Amanda Ross and Emma Booth announced as VRC Ambassadors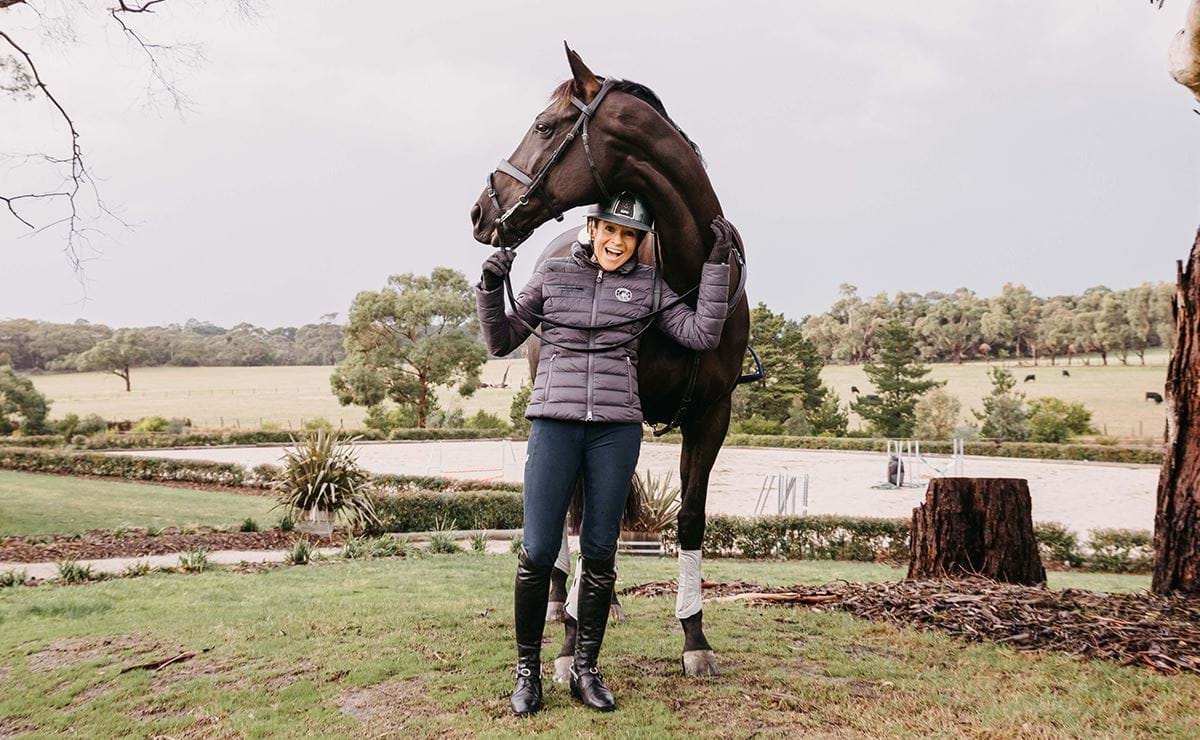 The Victoria Racing Club (VRC) is delighted to announce Sydney Olympian Amanda Ross and Rio Paralympian Emma Booth as its newest VRC Ambassadors.
Amanda and Emma are currently in line to compete at the rescheduled Tokyo Olympic and Paralympic Games next year. 
Amanda is one of the best-known equestrian riders in Victoria. She has forged a career that has taken her around the world and is currently ranked 44th in the world in eventing, which is an Olympic sport comprising the three traditional phases of dressage, cross-country and show-jumping. 
She credits the versatility and athleticism of the Australian thoroughbred as a significant factor in Australia's consistently strong results in Olympic eventing and believes that the accessibility of the high quality thoroughbreds in this country is an opportunity that could allow many more aspiring riders to compete at the top level. 
Amanda rode Off The Track thoroughbred Otto Schumaker at the 2000 Sydney Olympics and is aiming for the 2021 Tokyo Olympics with a team of three possible contenders, including Off The Track thoroughbred Koko Popping Candy.
Amanda said she was excited to be partnering with the VRC and learning more about the racing phase of thoroughbreds' lives.
"My favourite thing to do at the races is to see the horses in the Mounting Yard and identify those that look to have the physical and mental attributes to succeed in eventing," Amanda said. 
"To compete at the top level in equestrian sport, you need a horse that has grit, determination and a real will to win, and I can't wait to get to Flemington to observe these horses more closely."
Emma is a recent convert to para-dressage and was selected for the 2016 Australian Paralympic team after only three years competing in the sport. Emma competed thoroughbreds extensively throughout her previous career in eventing before making the switch to para-dressage after a serious car accident.
She recently recruited Off The Track thoroughbred Pakaya Prince to her team of horses and believes that his striking presence, laidback temperament and aptitude for work – typical for the thoroughbred – make him a great candidate for para-dressage. 
Emma said that she hoped her partnership with the VRC would inspire more people to work with Off The Track thoroughbreds in various disciplines.
"I'm absolutely thrilled to have the opportunity to share my passion for Off The Track thoroughbreds with a wider audience, and I hope that my role as ambassador for the VRC helps me to connect with the next generation of riders," Emma said.
"These lovely horses are so versatile and I'm extremely passionate about their involvement in equestrian sport in Australia."
VRC Chief Executive Officer Neil Wilson said the Club was pleased to partner with Emma and Amanda.
"The Club is proud to be supporting Amanda and Emma on their journey to Tokyo and hope they inspire a new generation of equestrian competitors to follow their dreams by partnering with Off The Track thoroughbreds," Mr Wilson said.
"Emma and Amanda are both at the top of their game. As elite athletes, their advocacy sends a strong message to the community of the esteem in which the Australian thoroughbred is held in international equestrian sport."
Emma and Amanda will be special guests during the Network 10 broadcast of the Melbourne Cup Carnival, with Emma making an appearance on Kennedy Oaks Day while Amanda will feature on Seppelt Wines Stakes Day.
Network 10 is the exclusive broadcast partner of the 2020 Melbourne Cup Carnival with all races live and free on 10 and streamed on10 Play.